No final do mês de outubro DE 2020, a Netflix lançou a minissérie The Queen`s Gambit (O gambito da Rainha), e nesse #PaolaAnalisa decidi analisar a evolução visagista da personagem prodígio, Beth Harmon interpretada pela @anyataylorjoy, diga-se um escândalo de atriz!
O visagismo da protagonista evolui conforme o seu amadurecimento: A franja cresce e os olhos ganham cada vez mais destaque.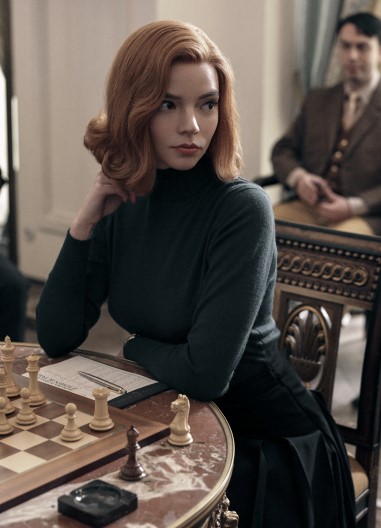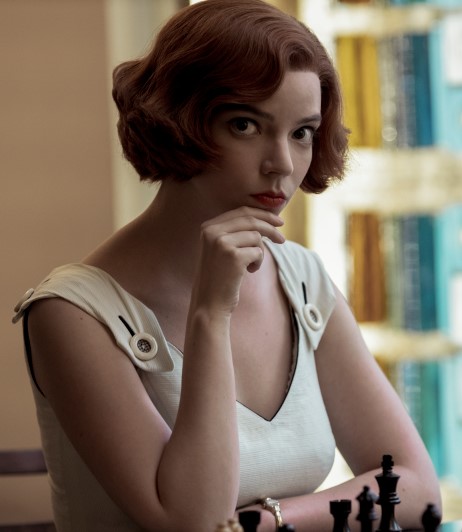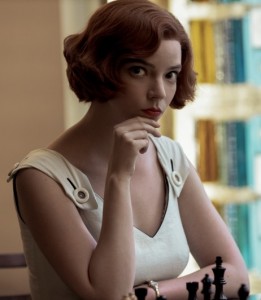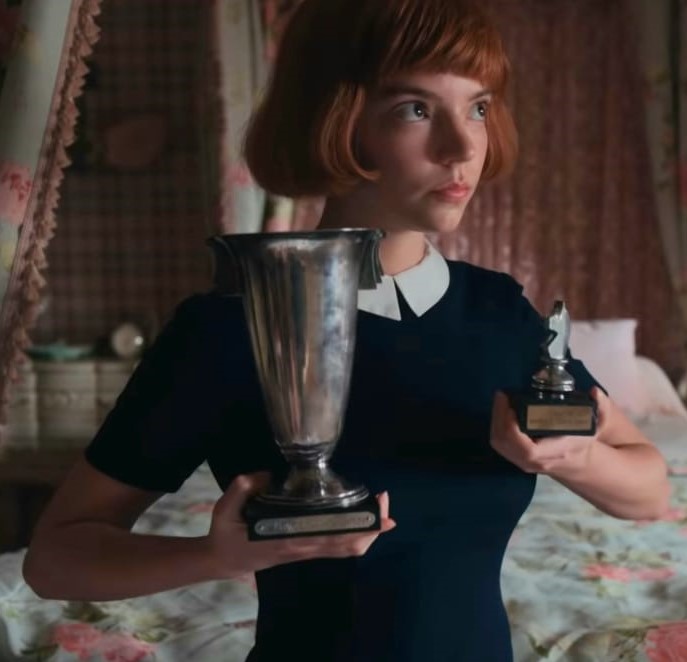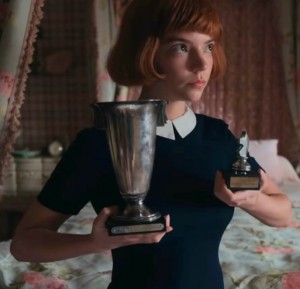 Segundo @hallawellphilip, precursor do visagismo no Brasil, a testa é o terço do nosso rosto que  representa o intelecto no visagismo, por isso cortes com "franjinhas" tendem a deixar nossa imagem infantilizada. Beth Harmon sai da fase adolescente para a fase adulta deixando a franja de lado, e no final da primeira temporada seus cabelos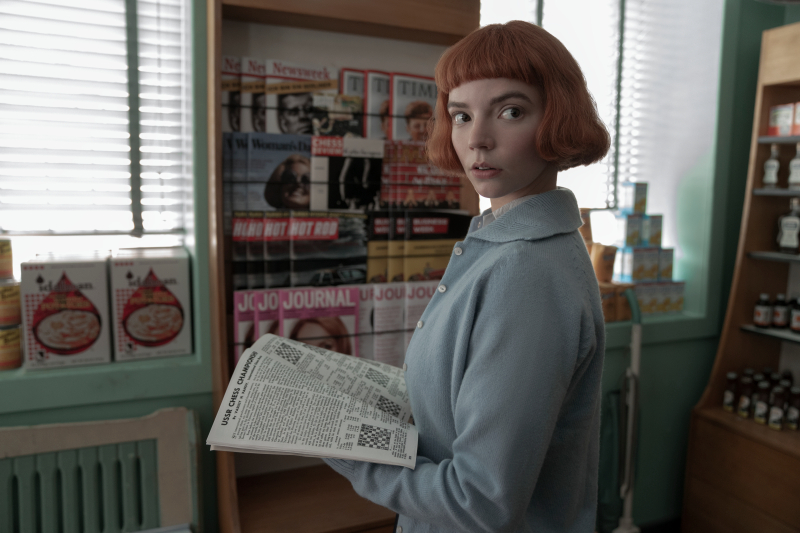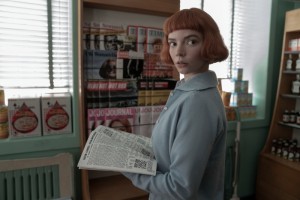 Já os nossos olhos são a expressão da nossa emoção! Quando grandes, expressivos são bem característicos do temperamento melancólico. Eles foram o ponto focal da maquiagem da protagonista da série, principalmente em sua fase dark adulta (sem spoiler), final da década de 60.
No último capítulo é possível ver uma make mais equilibrada e sofisticada, cabelos longbob ondulados (mais sensuais), delineador gatinho clássico e a boca levemente marcada em um tom coral que harmoniza lindamente com a cor dos cabelos da personagem!
Se você ainda não assistiu essa série e gosta de um ótimo roteiro, interpretação de qualidade e looks baphonicos, não deixe de conferir The Queen`s Gambit no Netflix!